I-Tech recruits new Formulation Engineer
12 May 2021. By Jennifer Ardin
I-Tech expands the team with a new Formulation Engineer.
Ida Friberg is the newest member of the I-Tech family, strengthening R&D from April 2021.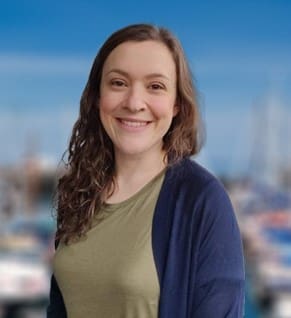 Ida is part of I-Tech´s investment towards becoming a solution enabler for the customer´s coating formulation developments. She will be responsible for preparing and testing different coating solutions with Selektope, both in the I-Tech lab and on test panels in the ocean.
Ida comments on the new employment at I-Tech:
" I´ve enjoyed my first weeks as part of I-Tech. It is small company with a  good atmosphere and professional co-workers. I feel inspired and I have already learnt a lot about antifouling and marine coatings."
Ida joined I-Tech after finishing her PhD in Chemical Engineering. During the previous 5 years she has been working with development and analysis of catalytic materials. Prior to that she did a year of internship working with coating systems at Akzo Nobel Aerospace Coatings (Netherlands). She has a broad experience in Chemical Engineering, Material Science and research.
Ida comments on her hopes and expectations for the new role at I-Tech:
" I want to continue working with green technology and sustainable solutions to the environmental challenges we are facing today. Selektope has great potential to reduce emissions from the marine industry by protecting the ship hulls from barnacles. I hope I can contribute to mitigate the antifouling problems we see on ships today."
Philip Chaabane, I-Tech CEO comments on the recruitment:
"It is a pleasure to have Ida onboard to strengthen our capacity within R&D. Ida will jointly with her colleagues increase our ability to support existing and future customers in bringing the most out of our product and to assure we keep Selektope compatible with future trends within the marine antifouling industry. "
Apart from bringing a high amount of competence to the team, with Ida joining I-Tech, the company is now completely gender equal. It is well known that women are highly underrepresented in the maritime sector and we are proud that this is not the case for I-Tech as we value a diverse team structure.
Push the boundaries of coating innovation.
For ship owners & shipyards