What is Selektope®?
Selektope® is a unique biocide which, through biotechnology is creating the possibility of more sustainable and efficient marine paint systems.
Its powerful, repellent effect on barnacles keeps the ship's hull clean — which reduces frictional resistance between the ship hull and water, leading to less fuel consumption and emissions to air and sea.
How Selektope works
Selektope® is a biocide with a unique mode of action, repelling barnacle larvae from a surface by temporarily stimulating a receptor, causing a hyperactive swimming behaviour which makes it impossible for the larvae to attach to the the surface.
It is a technology characterised by its selective action and high efficacy at extremely low concentrations. 
Who benefits from 
Selektope
®?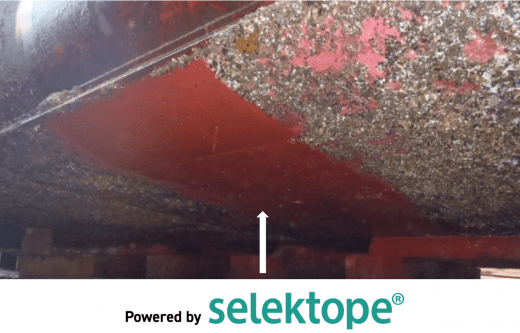 Push the boundaries of coating innovation.
For ship owners & shipyards