Removing the biofouling barriers to a low-carbon future
24 Dec 2020. By Markus Hoffmann
The accumulation of biofouling on ship hulls and in niche areas has a devastating impact on vessel performance, in addition to being a key transport vector for invasive aquatic species between marine ecosystems on a global scale. 
Hard fouling organisms, shell-forming creatures such as barnacles, represent a huge risk to vessel performance due to the increased resistance, also known as hydrodynamic drag, that they create across the hull when a ship sails through water. Any added resistance equates to a ship having to burn more fuel to travel at the same speed or if a ship is sailing on fixed shaft power, speed losses will occur. Therefore, the humble barnacle is a big problem for our big industry.
A 2007 study published by Michael P. Schultz found that a ship (based on the naval vessel experimental model) with 10% barnacle coverage would need a 36% shaft power increase to maintain the same speed through the water, resulting in significantly increased bunker fuel consumption and emissions. Therefore, the effect of this type of biofouling across the global commercial fleet is colossal.
To quantify just how significant barnacle biofouling is, I-Tech AB, the developers of the antifouling agent for marine coatings, Selektope®, commissioned independent marine coatings consultants, Safinah to analyse hull condition across a range of ships. By examining dry-dock inspection reports from a sample of 249 vessels of most types and sizes between 2015 and 2019, we gained a reliable estimation into the prevalence of fouling across the global fleet and the insights are shocking.
Every hull surveyed during the study period had some level of hard fouling. A total of 44% of vessels surveyed had more than 10% of underwater hard fouling coverage on the hull. According to marine coatings experts, a hull that has up to 5% of hard fouling coverage is considered 'good', 10% is considered 'acceptable', and anything over 10% is considered 'unacceptable'.
When considering data from academic insights, such as the Schultz study, with finding from the I-Tech study of underwater hull condition, we can confidently estimate that if 44% of the global commercial fleet has just 10% of hard fouling coverage on the hull, an extra 110 million tonnes of CO2 is added onto the shipping industry's carbon footprint and $6bn onto the bunker bill per year.
That means that these findings should act as a wake-up call for the industry to seriously consider barnacle fouling prevention, and antifouling coatings that provide superior hard fouling prevention performance regardless of ship trade or activity, into decarbonisation strategies.
Worryingly, the study from the I-Tech-Safinah study showed that many vessels in the study sample had more than 10% of hard fouling coverage on the hull at dry dock. Furthermore, market forces throughout 2020 resulted in more vessels facing unexpected longer idle periods – exacerbating the risk of barnacle colonisation since these creatures only attach when ships are sat still for a couple of weeks or more.
Therefore, as normality resumes, the levels of barnacle fouling coverage on ship hulls across the global fleet could spike significantly, intensifying the environmental and commercial toll of hard fouling.
Being aware of the risks of barnacle fouling
Given the impacts of hard fouling, all operators must aspire to sit within the 'acceptable' level of barnacle fouling to not let it derail optimisation efforts. While not an easy task, there are technology solutions available, innovation and developments in marine coatings technology supports this.
Familiarisation with the risks of biofouling for individual vessels based on their operating footprint is a good starting point. Barnacle colonisation occurs when vessels are static for a while or operating at speeds below 6 knots. Therefore, if owners can assess their vessel movement levels, they can generate an accurate window of when their vessels are most vulnerable and if investing in advanced marine coating technologies will provide an attractive enough return on investment.
Owners also need to be looking at there their vessels are operating. Warmer tropical and sub-tropical waters contain the highest concentration of creatures responsible for hard fouling and are called 'biofouling hotspots'. by those in the coatings industry. Vessels spending a majority of their time sailing in these regions are at acute risk of excessive hard fouling accumulation.
To make matters worse, these fouling windows could intensify with ports becoming more congested as shipping continues to be the lynchpin of the global economy. Furthermore, with global ocean temperatures rising, biofouling hotspots could become more widescale, so more ships could be finding themselves in one of the regions and facing a new, higher risk of barnacle fouling colonisation.
Cultivating a preventative approach
Given the significant risk that hard fouling poses, a proactive approach is essential to ensure it does not stifle environmental and commercial sustainability goals.
In the lack of a magic bullet that will completley eliminate biofouling for all vessels, a robust preventative approach is the best strategy that owners and operators can adopt.
A preventative approach not only confers peace of mind for owners who know their hulls are adequately protected, but it can alleviate excessive reliance on hull cleaning solutions. While effective at removing soft fouling such as weeds and algae, the abrasive measures used for hard fouling removal can damage marine coatings, diminishing existing antifouling efficacy putting ships into a costly cycle of periodic cleaning.
Owners should assess the antifouling technologies contained within their marine coatings and their purpose/need based on conclusions made from their operational data.
This can be complex. However, one source of much-needed clarity is examining the idle period guarantee of marine coatings.
Most antifouling coatings offer a 14-21-day period guarantee. However, given the prevalence of hard fouling coverage that our study with Safinah uncovered, more owners should be considering the adoption of antifouling coatings with longer idle period guarantees.
Antifouling coatings that contain I-Tech's anti-barnacle fouling ingredient, Selektope® typically come with idle period guarantees of 30+ days, some with 45 days. This is due to our technology's unique mode of action and efficacy at very low concentrations that ensures barnacles are repelled, and not killed, throughout a ships 5-year sailing time between dry dockings.
Supporting shipping's green transformation
Every mariner throughout the centuries has recognised that biofouling has been one of the most caustic corroders of vessel efficiency.
Innovation is rife in the antifouling and coating sector as it aspires to shake off the burden of biofouling. However, for ship owners and/or operators looking to decarbonise their operations, a proactive approach on biofouling prevention is needed. The most robust starting point is to gain a clear understanding of a vessel's risk of accumulating highly destructive barnacle fouling. Furthermore, as 2020 and the pandemic has shown the world, preventing biofouling is also about dealing with the unexpected, and this preparatory mindset must permeate decisions regarding marine coatings.
CLICK HERE TO READ THIS ARTICLE IN HANSA MAGAZINE ISSUE: NOVEMBER/DECEMBER 2020.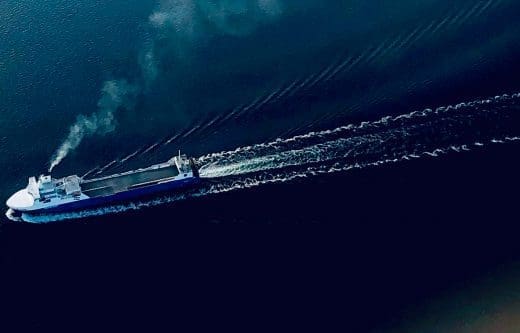 19 Oct 2020
Decarbonisation
The accumulation of biofouling on ship hulls and in niche areas has a devastating impact on vessel p...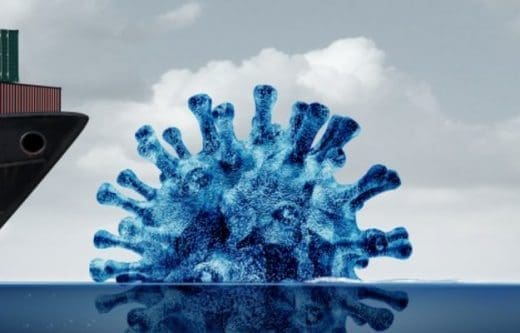 22 Apr 2020
Decarbonisation
The accumulation of biofouling on ship hulls and in niche areas has a devastating impact on vessel p...
Push the boundaries of coating innovation.
For ship owners & shipyards