Frost & Sullivan Technology Innovation Award
Based on their analysis of the European biocides market, Frost & Sullivan awarded I-Tech AB with the Technology Innovation Award in 2017 due to the long-term environmental and economic benefits of using Selektope® which Frost & Sullivan say make it a truly innovative technology in the European marine biocides market.
According to Frost & Sullivan, the solution has the potential to induce transformative change in the marine industry and they expect that the technology will become the trendsetter in the European marine biocides market in the coming years.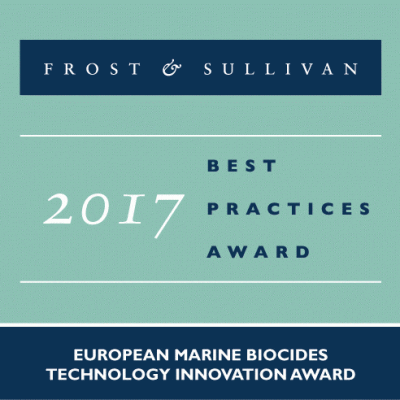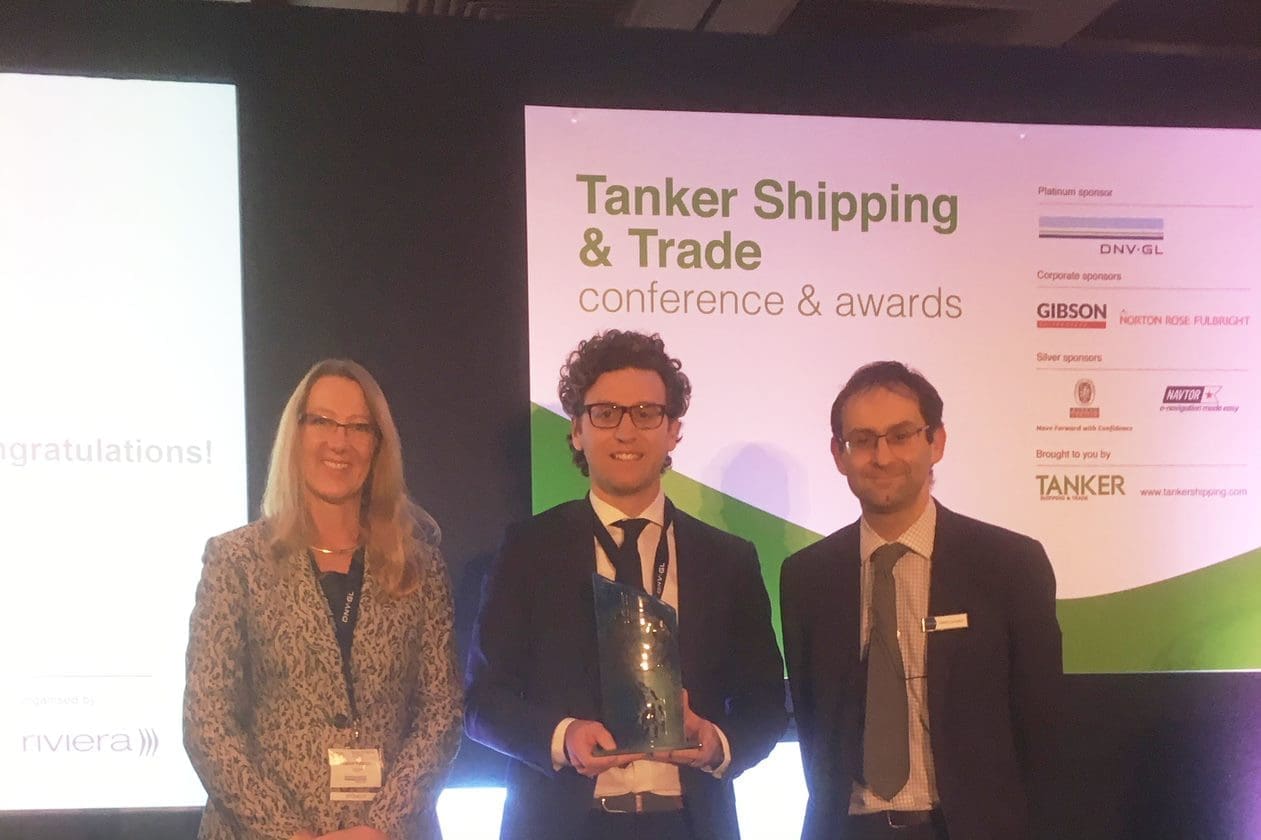 Tanker Shipping & Trade Environmental Award
Selektope® was awarded with one of the industry's most sought-after environmental accolades in 2016 being named winner of the Tanker Shipping & Trade Environmental Award. Organised by Riviera Maritime Media, the Tanker Shipping & Trade Awards recognise excellence, innovation, and environmental performance across the tanker industry.
European Marine Engineering Environmental Performance Award
Selektope® secured one of the prestigious European Marine Engineering Awards in 2016, in recognition of the breakthrough marine coating ingredient's Environmental Performance. The Environmental Performance Award, sponsored by DNV GL, celebrates the environmental benefits of a product, process or management approach as a result of implementation for the first time in 2015. The Award was presented by Robert Ashdown, Secretary General of the International Association of Classification Societies.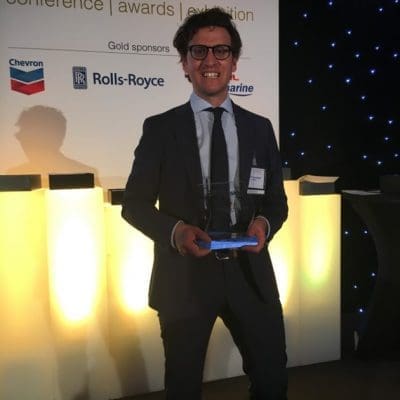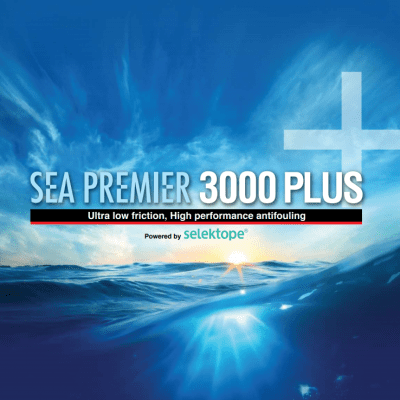 Nikkei Business Daily Excellence Award or Selektope®-powered antifouling coating
SEA PREMIER 3000 PLUS was recognised by the Nikkei Business Daily Awards for Excellence, in the Superior Products and Services Award category.
The Nikkei is the largest financial newspaper in Japan. Now in their 38th year, the Nikkei Business Daily Awards for Excellence independently applauds high-performing products and services, with award recipients announced in the newspaper in early January each year.
Introduced to the market by Chugoku Marine Paints (CMP) in April 2019, SEA PREMIER 3000 PLUS is the eighth antifouling product commercialised by the Japanese paint manufacturer to contain Selektope®.
I-Tech, the company behind Selektope®
I-Tech AB is a public held bio-technology company based in Mölndal, Sweden that owns all IP and regulatory rights to the antifouling agent Selektope® (generic name, medetomidine).
Since 2006, I-Tech has successfully transformed the scientific invention of Selektope® into a commercially ready and available antifouling agent.