CMP SeaJet 033 Premium
A flag-ship product launched in 2021 for the Japanese market. Formulated specifically for leisure vessels that operate in regions with some of the highest risk of fouling in the world, CMP's 'Seajet 033 Premium' hull coating combines copper oxide and Selektope® to combat fouling.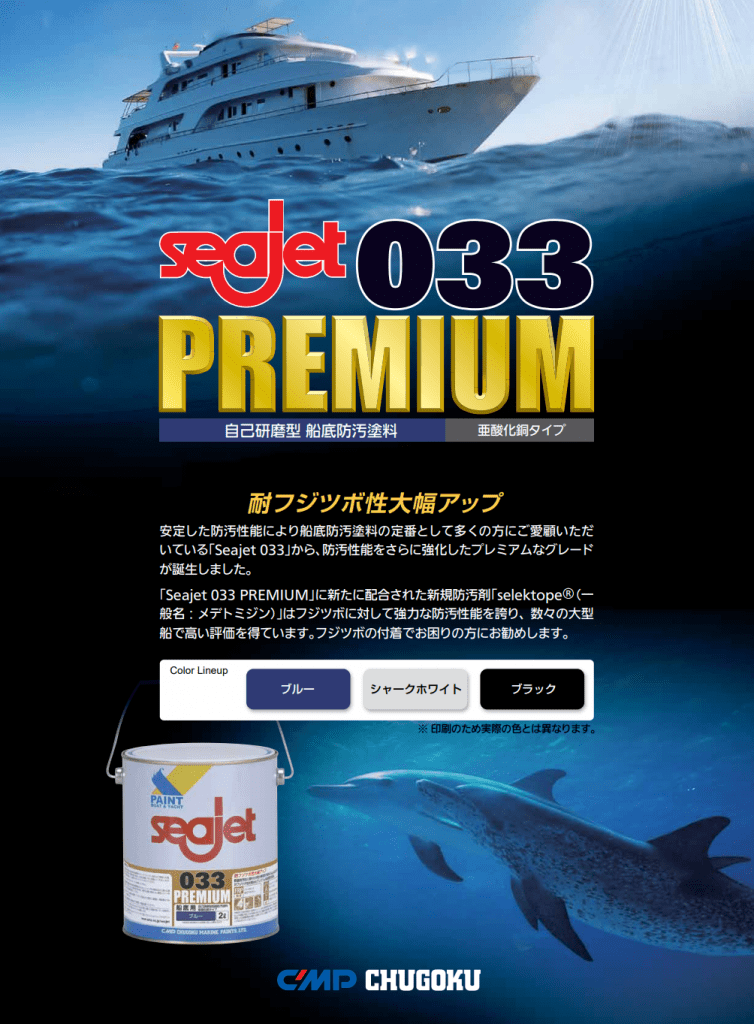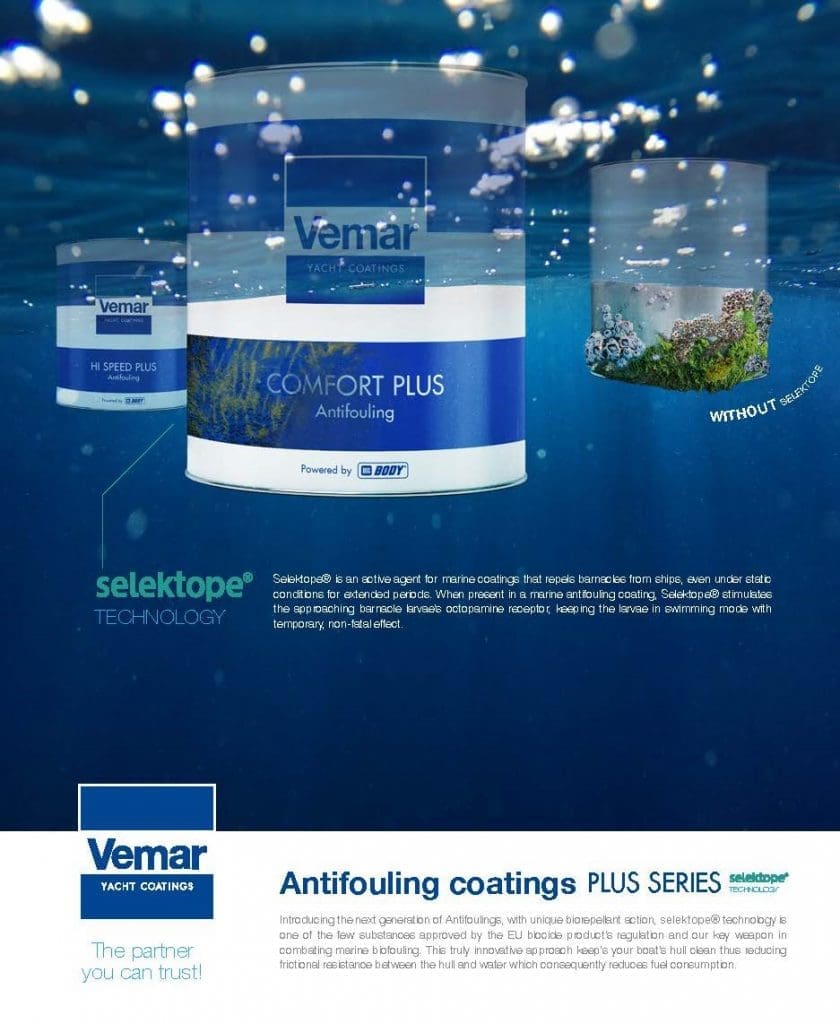 Vemar Antifouling Coatings PLUS SERIES
A Greek-based paint maker moving to establish themselves as a new high-end marine coatings brand with focus on leisure boats. These new products, containing Selektope®, are restricted to the Greek market and falling under national temporary approvals pending final regulatory assessment
Pettit Marine Paints:
I-Techs partner for development and commercial activity within the US, central and south americal. Paints are expected to be made available in selected regions in 2022.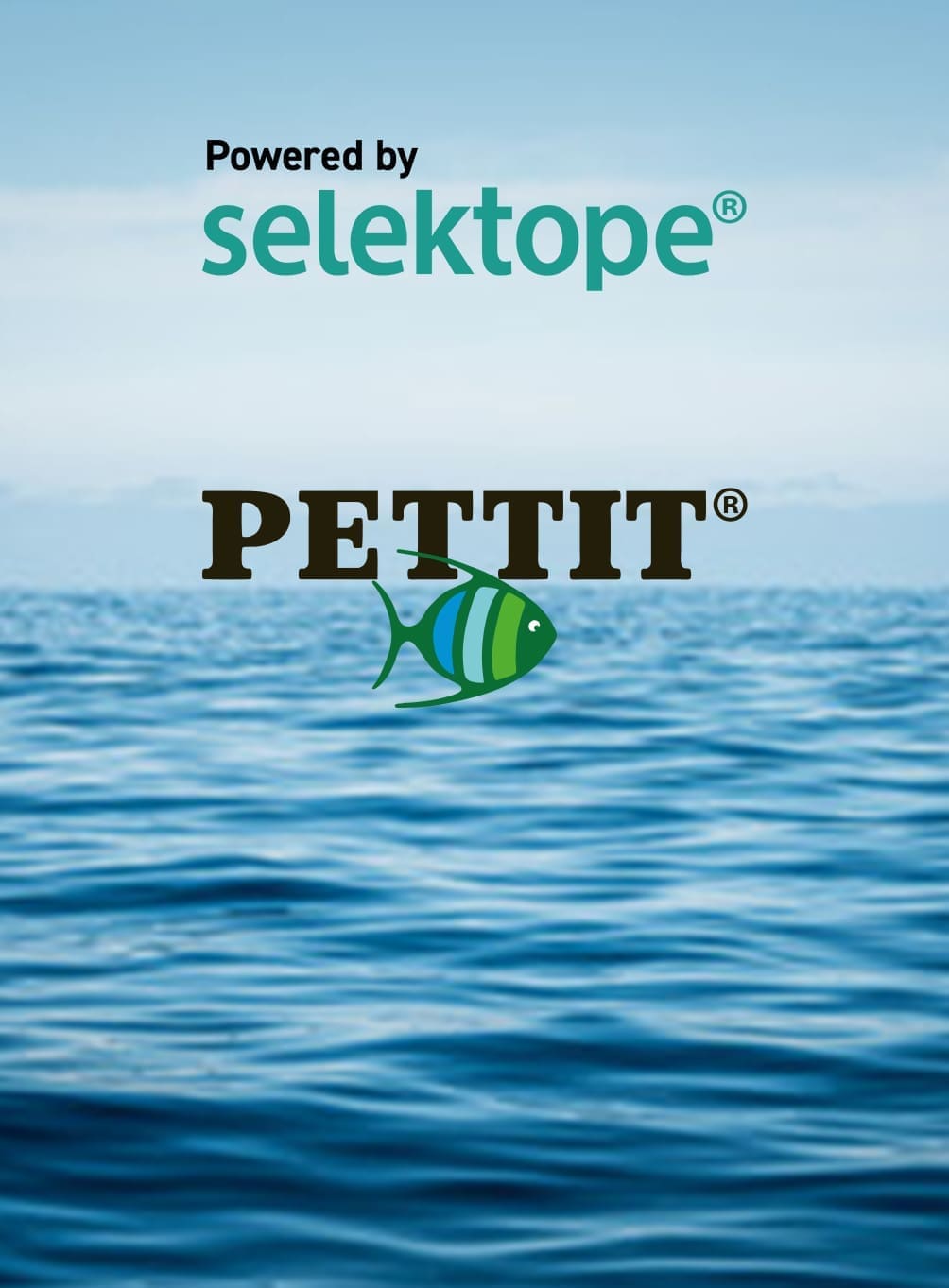 Selektope-containing products for leisure boats
Products using Selektope are available in some regions already. As regulatory hurdles are lifted even higher than in shipping in many countries, Selektope may stand out as one of very few options in some regions, such as Japan and the US. Given uncertainties in the regulatory landscape among memberstates in the EU, new antifouling technology is expected to be held back for a foreseeable future.  
Push the boundaries of coating innovation.
For ship owners & shipyards