Barnacle free with Selektope® after 63 months of global trading.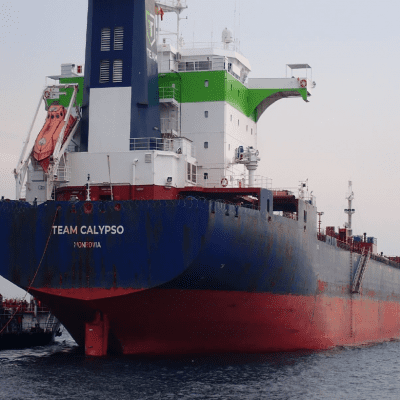 Barnacle-free after 5 years in operation, thanks to Selektope®
After 5 years of operation, the first ship fully coated with a Selektope-containing antifouling paint went in for regular maintenance at a Chinese shipyard. The hull was completely free of barnacles, this after the ship both sailed and laid at anchor in high-risk areas for hard fouling and the growth of barnacles.
Thanks to Selektope in the antifouling paint, the vessel's hull has received outstanding protection against barnacles, even at anchor and low speeds (below 6 knots) in biofouling ´hotspots´ with high water temperatures.
In November 2015, the vertical sides and bottom of the tanker hull were painted with a 60-month Selektope-containing and copper-free antifouling product at the Sembcorp shipyard in Singapore.
Thereafter, the vessel was in active operation over a wide range of global routes for a period of 63 months. The vessel has frequently sailed in high-risk areas for marine growth. It has also spent long periods at anchor in these zones, generating an extremely high risk of hard marine fouling by barnacles, whose larvae find the hull of a ship prime settlement when vessels are at anchor or moving at slow speeds (up to 6 knots).
With only minor growth of barnacles on the hull, the friction against water will increase and negatively affect the ship's fuel consumption, or if the vessel runs on a fixed shaft power, the fouled hull will result in speed loss.
To confirm the efficacy of antifouling agent Selektope, Molflow's AI-ship modelling tool "Slipstream" was used to analyse Calypso´s hull performance. This analysis shows that the average yearly speed loss, while in service protected by a Selektope containing paint, was smaller than 0.5% (0.06 kn), The speed loss analysis confirms exceptional performance of the hull through water.
During most of its operation, Calypso was operated by Team Tankers who has reaped the benefits of the high performing antifouling coating.
Capt. Pär Brandholm, Senior Performance & Technical Manager at Team Tankers International comments on the benefits of using a high perfoming antifouling coating containing Selektope: 
"After operating predominantly in tropical and sub-tropical regions, the fact that that the average weighted speed loss is significantly lower than for other vessels in our fleet, is hugely impressive – and will have a tangible impact on fuel costs and emissions. We encourage all owners and operators to remain proactive in avoiding the performance penalties created by hard fouling and assess their operating profile, performance data and consider whether the antifouling technology mix within their coatings will provide adequate protection."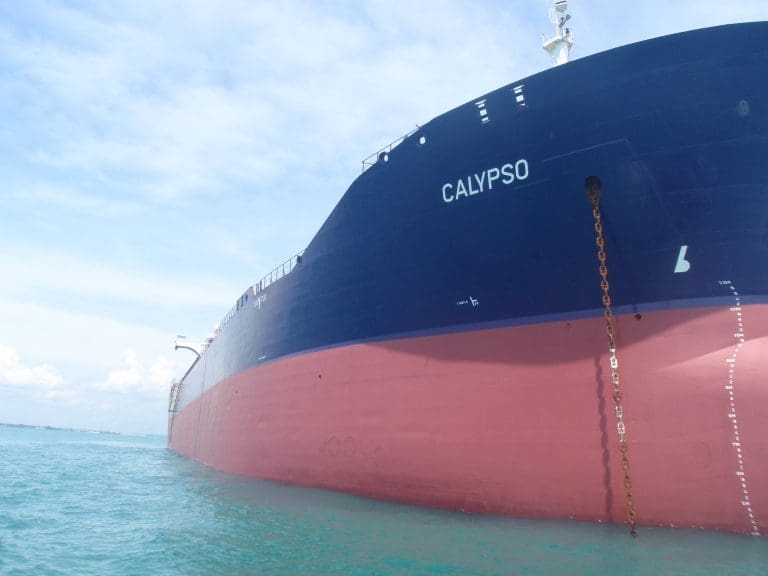 I-Tech's CEO, Philip Chaabane, comments on Team Calypso's strong results.
"Despite the fact that Team Calypso has been active in the harshest conditions for marine fouling for the past 63 months, data on the ship's sustained performance show that the Selektope-containing antifouling paint has helped maintain the ship's efficiency. The owner of this tanker has reaped the benefits from the fuel savings that can be associated with the power of Selektope's ability to protect the hull from barnacles. Data analysis and inspections of the hull provide strong evidence that proves Selektope's high-performance protection against hard marine fouling, regardless of the ship's activity or movement patterns."
The ship's hull was never cleaned during the promised service life of the paint technology, neither mechanically nor with divers. In addition, Calypso laid at anchor off the coast of China for 1 month before dry docking. During this month, the hull was exposed to a very high risk of hard marine fouling.
When the ship was taken to dry dock and inspected in February 2021, after 63 months of operation, the hull's paint showed a normal amount of wear but there was no growth of barnacles.
LNG Carrier free from barnacles after 281 days of outfitting.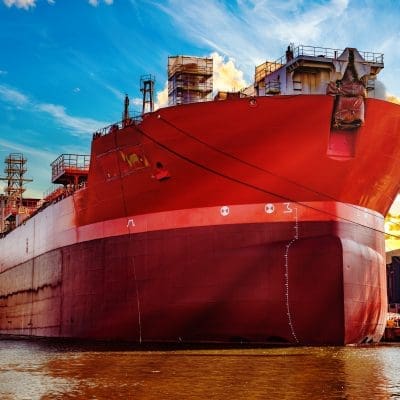 Selektope® passed the outfitting challenge
At a new building yard in South Korea, a LNG carrier was coated with a Silyl Acrylate based antifouling coating containing Selektope®, Seaflo Neo S Premium.
After 281 days of outfitting - an underwater inspection showed that the vessel was free from barnacles.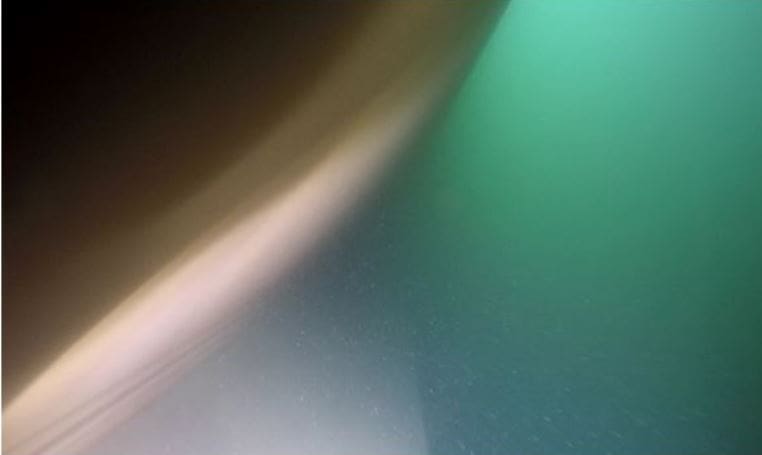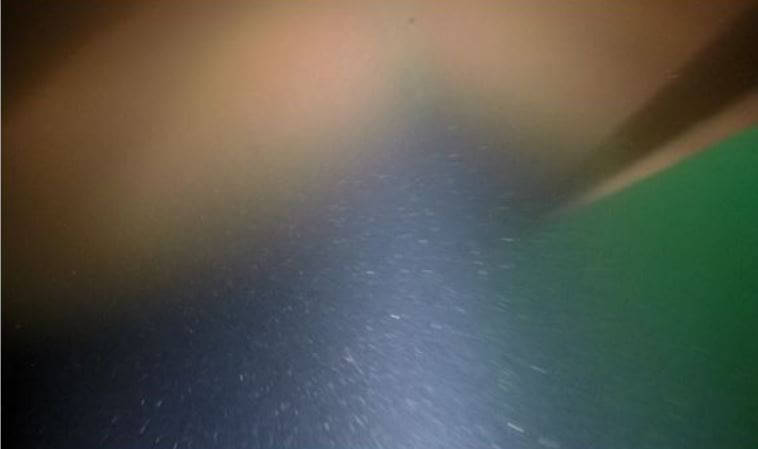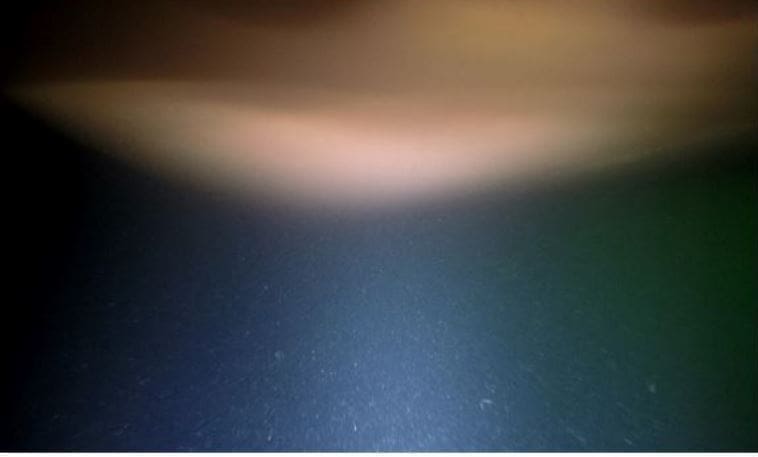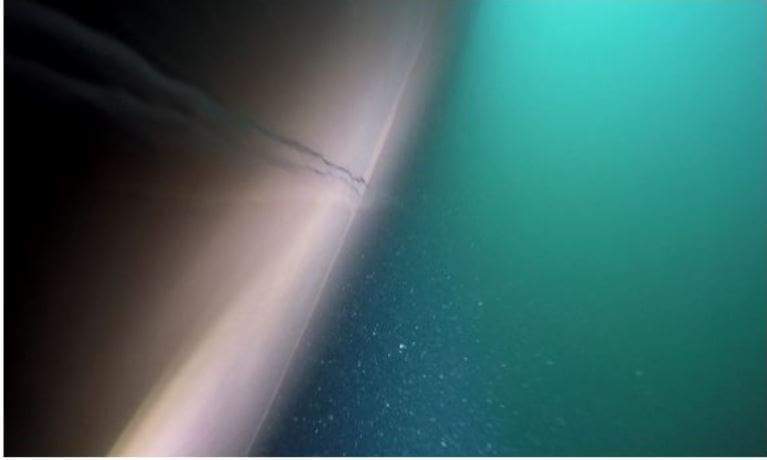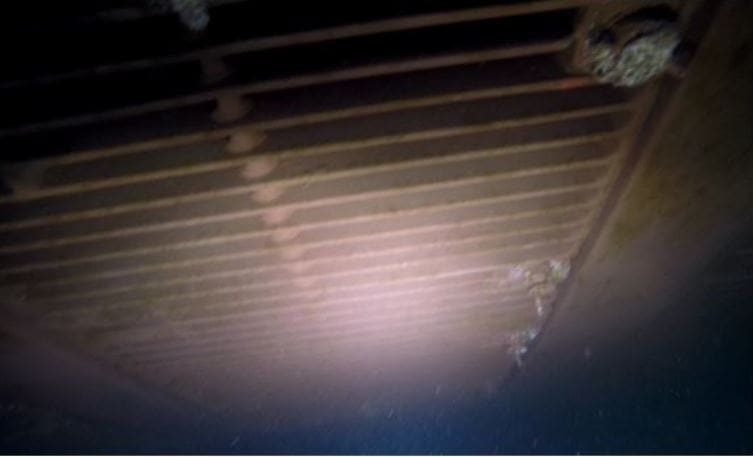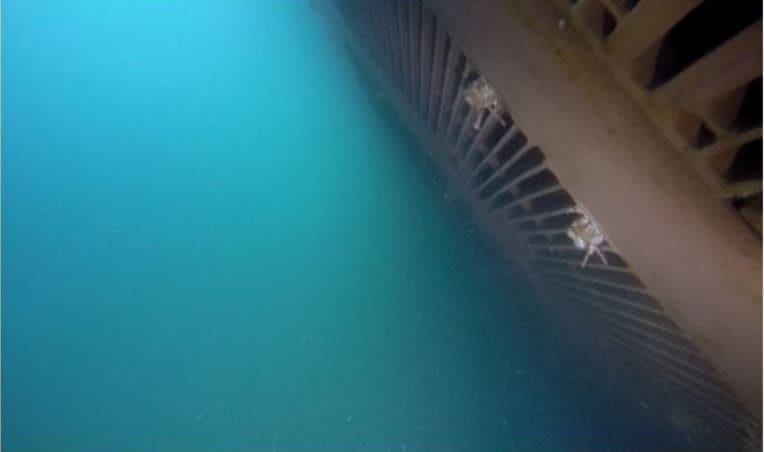 Images provided by Chugoku Marine Paints
Laurin Maritime - about the fouling problem and the benefits of Selektope®.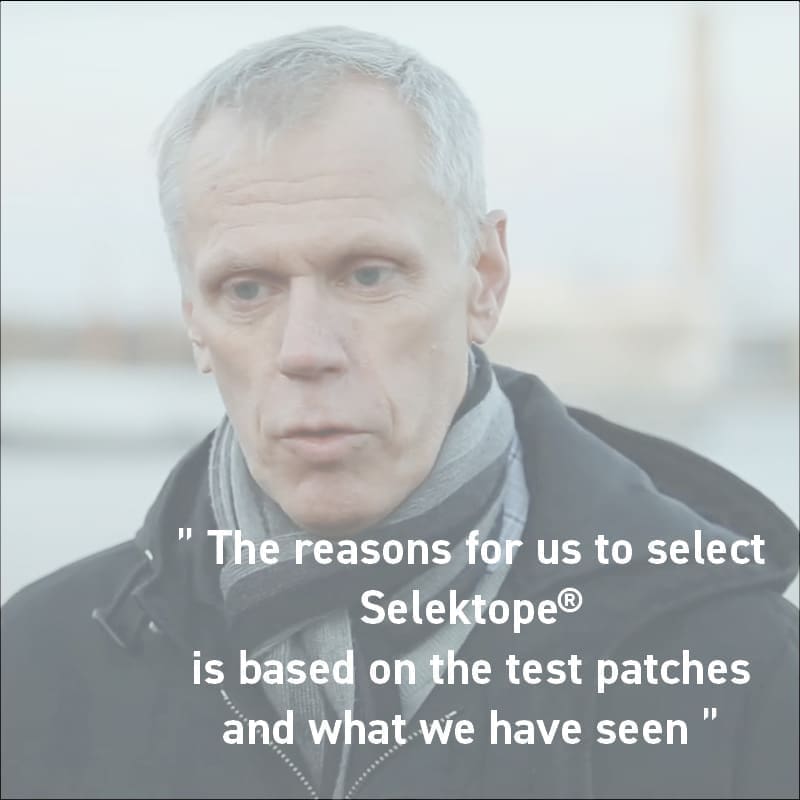 Global Mercy - The world´s largest civilian hospital ship - protected with Selektope®.
Newbuild hospital ship - painted with a Selektope®-containing antifouling coating
I-Tech AB's unique, barnacle repelling biotechnology Selektope® has been selected to protect the new hospital ship Global Mercy from barnacle fouling while docked for long periods of time at ports located in biofouling red zones off the coast of sub-Saharan Africa.
Mercy Ships is a charitable organization whose volunteers provide medical treatment and undertake urgent operations in some of the poorest countries in the world onboard hospital ships docked in local ports. Since 1978, its medical missions have worked in more than 56 nations, providing services worth over GBP 1.2 billion and helping more than 2.7 million people. The charity currently operates the converted passenger-ship Africa Mercy, but will more than double its capacity to help those in need when the custom-built Global Mercy enters into active service in mid-2021.
The contract to build Global Mercy was awarded to the Xingang shipyard in Tianjin, China in 2014, with Stena RoRo appointed by Mercy Ships as project manager. When considering the hull coating for Global Mercy, Stena RoRo selected a novel, but proven antifouling product from a European paint manufacturer containing Selektope® that would protect the hull from hard fouling during extensive static periods. In support of the charity's vital work, I-Tech AB is donating the required volumes of Selektope® to Mercy Ships.
Tom Stogner, CEO of Mercy Ships says:
"We welcome Stena RoRo's selection of a Selektope®-containing antifouling coating for Global Mercy and thank I-Tech for the donation of their technology in support of our mission. The use of the latest technological innovations to safeguard Global Mercy against biofouling when static is of prodigious importance to us."
For any vessel spending time idle for extended periods, the risk of barnacle colonization on the hull is very high. The nature of Mercy Ships' voluntary aid work means that its vessels are often static in port for up to 10 months. Barnacle fouling could be a costly nuisance for Mercy Ships, both due to increased fuel costs when the hospital ship is sailing due to increased frictional resistance on the hull, and costs associated with drydocking to mechanically remove hard fouling.
Per Westling, Managing Director of Stena RoRo says:
"Stena RoRo is extremely proud to be involved in the building of Global Mercy and to manage the production process. We identified Selektope® as the most suitable, innovative technology to ensure that the hull of this new hospital ship does not suffer from the negative effects of barnacle fouling, even when idling for many months."
About the Global Mercy
Length: 174 meters
Breadth: 28.6 meters
Draught: 6.15 meters
Gross weight: 37,000 tonnes
Deadweight: 4,500 tonnes
Total area: 30,000 square meters
Read more about Mercy Ships here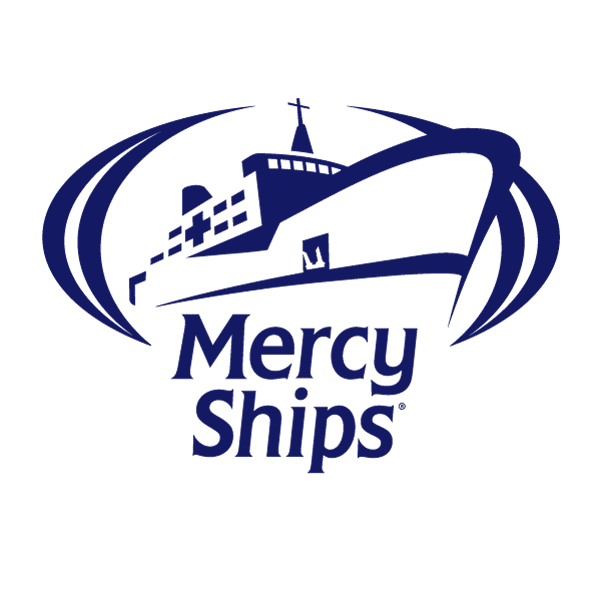 Using Selektope is saving time and costs for the Swedish Sea Rescue Society.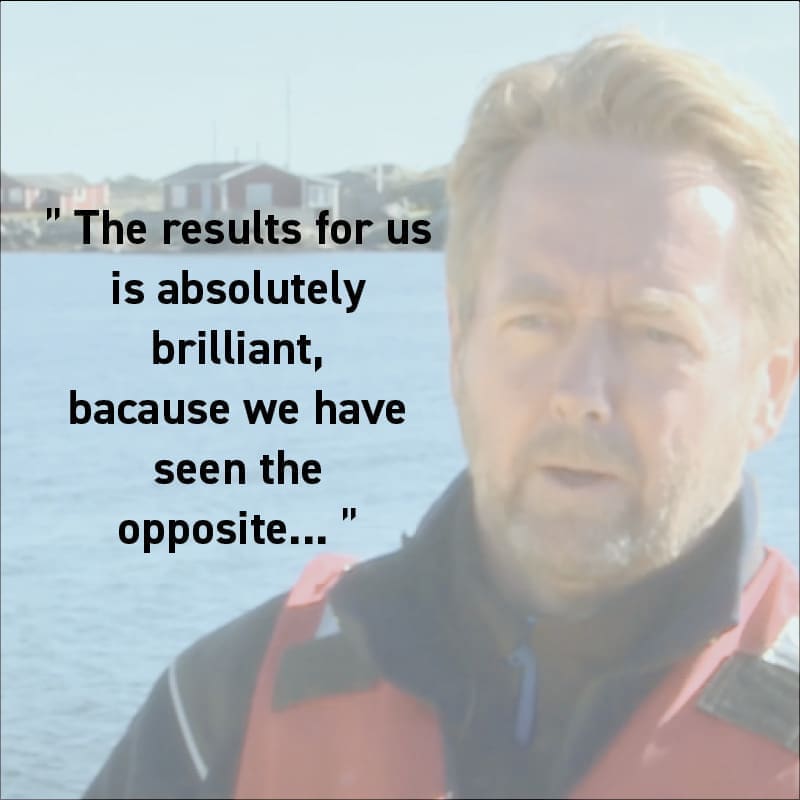 Stena RoRo are reaping the benefits from an antifouling coating with Selektope®.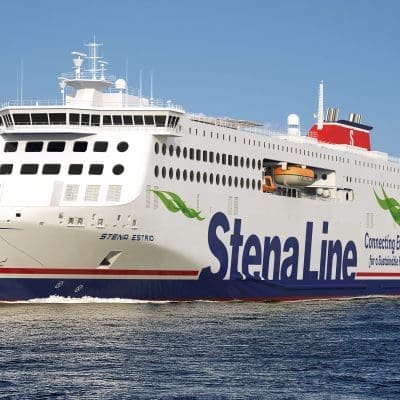 Stena RoRo has chosen Selektope® as a key technology for new vessels
One of the leading innovators in the roll on/roll off cargo and passenger vessel sector, Stena RoRo, selected Selektope® as a key technology for their new vessels. Flexibility and innovation are hallmarks of Stena RoRo. Building, converting and adapting vessels are in their DNA – and they call that "Stenability".
The latest success in Stena RoRo's quest for innovation, the E-Flexer series, encompasses nine passenger and vehicle 'RoPax' vessels. These vessels have an Energy Efficiency Design Index (EEDI) that is significantly better than their existing, older RoPax-peers and regardless of which fuel will be consumed onboard, it will be much less than other RoPax vessels on the water. The innovative configuration on the E-Flexer also contributes to a 25% reduction in CO2 emissions compared to current generation of RoRo vessels. To realise this enhancement in efficiency and reduction of emissions, Stena RoRo has cooperated with an array of well-known suppliers in the industry, including , Caterpillar, the CMI Jinling (Weihai) Shipyard in China, Deltamarin, Chugoku Marine Paints and I-Tech.
" We selected an anti-fouling paint with Selektope® inside as we are striving to achieve the highest fuel efficiency and the lowest emissions on these E-Flexer vessels, in order to fully utilize the efficiency designed into the propulsion system over time."
Per Westling, CEO Stena RoRO
Stena Estrid was the first vessel in the series to be delivered in November 2019. Her hull is coated with the Selektope®-powered antifouling product SEAFLO NEO CF PREMIUM from Chugoku Marine Paints. Selektope® acts as the cornerstone in this coating's design, which has a very low surface roughness and well proven capability to resist soft and hard fouling. With Selektope® inside, the coating not only has an unmatched ability to resist barnacle fouling even when exposed to longer static periods, but also it enables the use of other technologies to combat the constant issue of slime, seagrass and sea-weed fouling. In addition, the coating system has a significant reduction in biocidal leaching. Another major aspect, among the various efficiency measures taken by Stena RoRo for these vessels, is excellent hydrodynamic per-formance. The E-Flexer series has a hull shaped to reduce resistance through water, with a stern and propulsion system designed to reduce wave making and hence reduce the fuel consumption and emissions.
Marinvest talks about the importance of keeping the hull clean.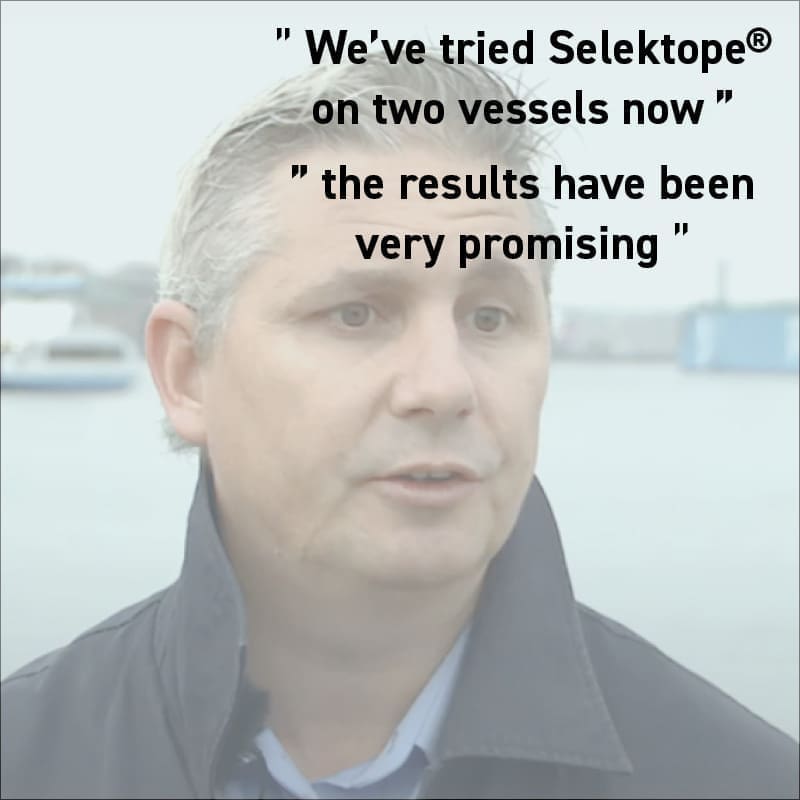 Product tankers in the Arabian gulf benefits from the power of Selektope®.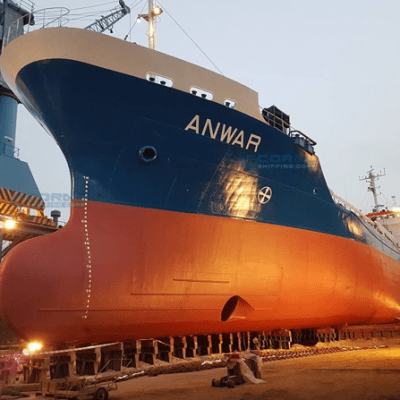 Greek ship manager benefits from Selektope-powered antifouling coating investment
Coral Shipping Corp. (Coral) is reaping the benefit from investing in Selektope-powered antifouling coatings to keep the hulls of five chartered product tankers in their fleet free from barnacle fouling.
The tankers operate within the Persian Gulf, with frequently idling in the waters near to Bahrain, at sea water temperatures between 25 to 30 degrees Celsius.
As a ship management company that ensures that all of its owned vessels are maintained to the highest of standards, Coral incorporates features and technologies that not just meet but are in excess of the strictest global safety and environmental standards but also equipment and systems that are over and above the minimum class, flag and industry requirements.
This is demonstrated by their progressive approach to investing in advanced antifouling coatings for their fleet that contain the Selektope.
Coral's progressive approach to using this relatively new antifouling technology has yielded great reward with all five tankers demonstrating enhanced antifouling performance while operating within a high-risk biofouling hotspot in the Arabian gulf. Within this region, water temperatures can reach as high as 30 degrees Celsius and biofouling pressure is very high.
The small product tankers Anwar (4517 DWT), Azelea (6411,5 DWT), Alambra (4662 DWT), Avatar (6876 DWT) were coated with the Selektope-containing SEAFLO NEO CF Premium antifouling coating on the vertical sides and bootop, with another Selektope-containing product SEAGRANDPRIX 880HS+ used on the flat bottom. SEAFLO NEO CF PREMIUM was applied to the vertical sides, bootop and flat bottom of Sea Dweller. The flat bottom area of large range (LR) tankers Aquanaut (113033 DWT) and Celestial (113013 DWT) were coated with SEAGRANDPROX 880HS+ in 2018.
For all of these vessels, Selektope has continuously delivered superior protection against barnacle fouling during a 12-month period, particularly during periods when the vessels lay idle at anchor. When inspected during drydocking, a practice that Coral completes every 12 months due to the intense risk of fouling in the region, it was found that the hulls of the five vessels coated with the Selektope-powered antifouling had remained barnacle free with a low level of soft fouling compared to that encountered on other antifouling coating products used on other vessels in the fleet.
All aforementioned vessels have also demonstrated a slower increased in fuel consumption compared to other vessels operating in the fleet using other antifouling coating products. Based on these positive results, Coral will invest in Selektope-powered antifouling coatings for other vessels that they manage in their fleet.
Nikolaos Mastoris, General Manager, Coral Shipping Corp. says: "The anti-barnacle performance of Selektope has really made a great difference to the vessels using the technology in our fleet. While the biofouling in the areas in which these tankers operate is extremely high, this copper free antifouling containing Selektope has ensured that biofouling is significantly reduced, with no barnacles attached. This means that our oil major customers chartering Coral-managed tankers can enjoy enhanced fuel performance and a barnacle free hull thanks to Selektope."
Incorporated in Liberia and established in Greece in 1998, Coral's main activities include Commercial, Technical and Crew Management of mainly tanker vessels. Coral has successfully managed various types and sizes of tankers trading in different market segments around the globe and has built a solid reputation of a reliable ship manager. In addition to ship management, the company has been successfully managing a Petroleum Products Shore Storage Facility in the Sultanate of Oman, since 2007.
The current fleet of managed vessels by Coral include crude carriers (LR2's and LR1's), both clean and dirty product carriers (MR2's and MR1's), as well as, chemical tankers and small product vessels (ranging from 3,400 to 13,000 DWT) delivering/trading marine fuels.
Oil majors that currently gain benefit from of Coral's first-adopter approach to maintaining the efficiency and fuel performance of their vessels through the use of advanced technologies and solutions include BP, Exxon, Shell, World Fuel Services, Vilma Oil, Glencore, Vitol, Sol, Trafigura, BR Petrobras and MTI Oil Marketing & Trading L.L.C.
Free from barnacles after 24 months operating in the Mediterranean Sea.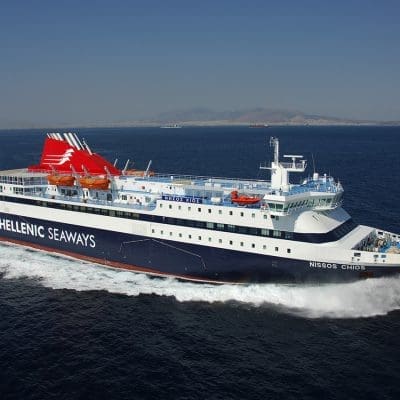 Hellenic Seaways
In December 2017, the passenger ship Nissos Chios, was coated with a Selektope®-containing antifouling coating to protect the hull from fouling.
The ship operates exclusively in the warm waters of the Mediterranean Sea, shuttling passengers between Greek islands and the mainland.  
Performance summary:
An underwater inspection conducted 12 months after the vessel was coated with the antifouling product SEAFLO NEO CF PREMIUM (Chugoku Marine Paints) identified a barnacle-free hull and verified the fouling prevention performance of the Selektope®-contained coating. 
An inspection during drydocking at 24 months found that the hull had remained barnacle free. (see images below)
About Hellenic Seaways:
HELLENIC SEAWAYS is a member of ATTICA GROUP, which operates in passenger shipping through the companies Superfast Ferries, Blue Star Ferries and Africa Morocco Links (AML), with a total of 30 vessels offering modern, high-quality transport services in Greece and abroad. The ships of the fleet travel to 4 countries, in 60 unique destinations docking in 71 ports. Attica Group is a member of the Marine Investment Group (MIG), with majority holdings in leading companies.
The company serves more than 36 destinations on the Greek islands and mainland, with a fleet of 17 conventional and highspeed vessels offering passengers a range of options in terms of journey type and duration.