Getting serious on decarbonisation
19 Oct 2020. By Per Svensson
For one week in November 2020, member states of the IMO's Marine Environment Protection Committee (MEPC) will convene to chart the next steps on shipping's environmental impact reduction journey. 
Decarbonisation remains to be a very material concern facing decision makers in shipping and will dominate the agenda for this pivotal meeting.
Hanging over the delegates will be the results of the 4th Green House Gas (GHG) study published in August 2020. This research has found that international shipping's emissions increased by 10% between 2012 and 2018. The study also projects a 50% increase in industry emissions by 2050, which is a total contrast to the IMO decarbonisation targets. Therefore, all eyes and hopes will be on the virtual MEPC participants to ease fears created by this grim forecast with proposals of solutions and strategies.
While it is difficult to predict exactly what legislative framework will make up the short and long-term approach towards ensuring a low-carbon future for shipping, establishing greater clarity around vessel efficiency will certainly be a major pillar. Stringency will likely be the watchword along with efficiency, especially since the GHG study highlighted just a 3% increase in vessel efficiency between 2012 and 2018, despite stricter EEDI regulations being in force.
One thing that is certain is that the technological landscape for ships of the future will evolve very rapidly as we approach 2050, catalysed by increased legislation. This is fuelled by the many technology solutions that can help enhance vessel efficiency to reduce fuel consumption and decrease emissions.
One large (surface) area which offers great decarbonisation potential is the ship hull and keeping it free from biofouling. Therefore, taking a proactive approach to preventing biofouling needs to be a priority for all ship operators.
A problem that has corroded vessel efficiency for centuries
Hull biofouling has been an issue that has hampered vessel efficiency for as long as ships have been at sea, with the chief culprit being the hard fouling marine creature, barnacles. A 2007 study from Michael P. Schultz found that a ship with 10% barnacle coverage would need a 36% shaft power increase to maintain the same speed through water. This is a huge power demand hike, caused by colonies of crustaceans glued to the hull.
While individual vessel and fleet performance penalties are well understood, with clear carbon abatement targets, the shipping industry must seek clarity on the cumulative impact of biofouling on the shipping industry's carbon footprint.
To gain greater insight into the true scale of the barnacle biofouling problem and its impact, I-Tech AB, developers of the antifouling agent for marine coatings, Selektope® commissioned independent marine coatings consultants, Safinah Group to conduct a rigorous hull condition analysis in order to provide an insight into the extent of barnacle fouling on the global shipping fleet. By examining dry-dock inspection data for a sample of 249 vessels of most types and sizes between 2015 and 2019, Safinah could accurately quantify the scale of barnacle fouling on each vessel.
The results were shocking. Every hull surveyed had some level of hard fouling. Even more worryingly, 44% of vessels surveyed had more than 10% of underwater hard fouling coverage on the hull. According to marine coatings experts, a hull that has up to 5% of hard fouling coverage is considered 'good', 10% is considered 'acceptable', and anything over 10% is considered 'unacceptable'.
To understand just how damaging this prevalence of fouling is, we extrapolated data from a later study published Michael P. Schultz in 2011 that looked at performance and economic penalties created by biofouling. Using the data int hat study, we estimate that if 44% of the global commercial fleet has just 10% of hard fouling coverage on the hull, an extra 110 million tonnes of CO2 is added onto the shipping industry's carbon footprint.
Worryingly, this figure could be much higher in reality as our calculations only assume 10% hard fouling coverage levels across 44% of the fleet, yet many of the 44% of vessels with unacceptable fouling levels had much more than 10% coverage.
From a commercial perspective, this prevalence of barnacle fouling on ship hulls is adding an extra $6bn into the global bunker fuel bill, at a time when certain parts of the industry are suffering the negative effects of the COVID-19 pandemic, in addition to pressures related to decarbonising shipping operations.
Derailing decarbonisation
When considering the timestamps of the hull condition data collected by the Safinah Group and the results of the 4th IMO GHG study, biofouling undoubtedly exacerbated the increased emissions between 2012-18.
While there is no magic bullet that will tackle biofouling in the same way for every ship, the results of the I-Tech/Safinah Group study, against the backdrop of potential new efficiency-led decarbonisation rules, means that shipping needs to take a more proactive on biofouling. This means that biofouling needs to be stopped in its track through the use of an effective antifouling coating, that is specifically matched to the vessel operating patterns and geographical range, on the hull.
When it comes to preventing barnacle fouling in particular, since barnacle fouling can only accumulate on submerged surfaces that are static, choosing an antifouling coating that offer an extended idle period guarantee will offer insurance against possible longer idling periods in the future, such as those encountered during the pandemic this year.
Most antifouling technology coatings offer 14-21-day guarantees. However, antifouling coatings, such as Selektope®, that confer superior barnacle prevention efficacy when ships are idle come with 30-day+ idle period guarantees.
As 2020 has shown, this extended insurance policy offered by Selektope® is needed to protect ships against future disruptions that put ships into idle mode for long periods of more than a few weeks or for those vessels who sit still in warmer waters where highly detrimental barnacle larvae are waiting for a ship hull to colonise and call home.
CLICK HERE TO READ THIS ARTICLE IN SHIP BUILDING INDUSTRY MAGAZINE ISSUE 5, 2020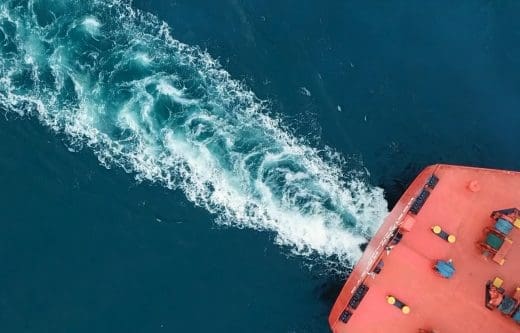 24 Dec 2020
Decarbonisation
For one week in November 2020, member states of the IMO's Marine Environment Protection Committee ...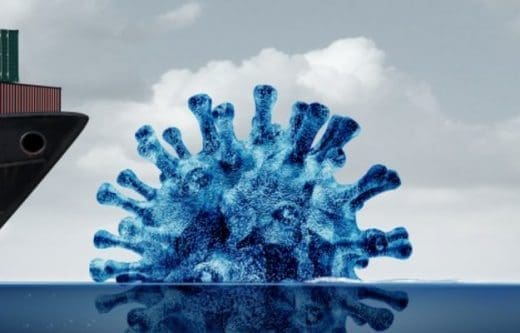 22 Apr 2020
Decarbonisation
For one week in November 2020, member states of the IMO's Marine Environment Protection Committee ...
Push the boundaries of coating innovation.
For ship owners & shipyards