Looking ahead in 2022
31 Jan 2022. By Jennifer Ardin
As the industry welcomes in the new year, a wide array of forces that impact the business of international shipping remain in play. Many sectors of the industry are in recovery mode, with vessels having been previously rendered static for extended periods due to the ongoing aftershocks of the COVID-19 pandemic. Although, while certain sectors of the industry stagnated at anchor, others flourished in the face of adversity. Although ongoing disruptions to the supply chain remain a reality in 2022, as do pressures on the industry to clean up its act. Pollution of all kinds is coming under fire from regulators on a regional and international scale like never before.
When it comes to protecting profits and mitigating risks, taking a long-term, future-proofing approach to technology investments, whether low carbon or smart, in 2022 and beyond, is essential. Nowhere is this truer than below the waterline.
Protecting the hulls of ships from biofouling is imperative for many reasons. Last year, we looked at the growing impact of biofouling on the global shipping fleet as waters warm and ships idle for longer. Our ground-breaking case study found a substantial increase in the number of idling vessels over the past decade based on an in-depth analysis of the global fleet patterns.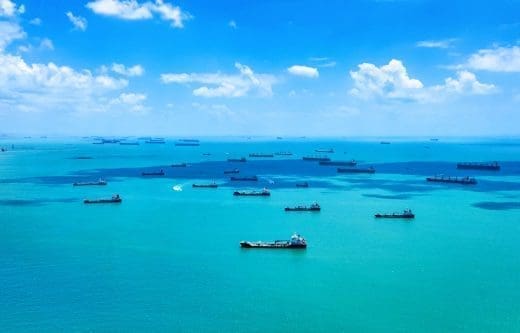 Fouling Idling,' as defined in the study as any period of fouling that puts a vessel at heightened risk of fouling, has increased constantly since 2009, with a starting point of 25.4% of the global fleet to a peak of 35.0% in May 2020. Given the growth of the fleet, this means that the absolute number of vessels idling in the global fleet has increased by 200% between 2009-2020.
This compounds an already significant issue for shipping – one of our studies, released in 2020, found that hull fouling could be responsible for at least 110 million tonnes of excess carbon emissions annually, and an additional US $6 billion spent on fuel per year for the global commercial fleet
Long-term investment
Ongoing port congestion only means that the idling challenge is set to grow. Recent research on port congestion conducted "along with the familiar bubbles bulging out from east China and southern California, the congestion bubble map shows growing issues mounting in the Mediterranean and along the African coastline."
This means that the regions in which ships are becoming congested in warmer waters are growing – it is in these areas where barnacle growth will be more prevalent, and thus more damaging to ship performance. Therefore, as a future-proofing measure, we advise ship owners to invest in premium coatings that will deliver greater anti-barnacle performance, offering longer idling guarantees and protecting against performance losses caused by hard fouling at their next dry dock
Investing in premium coatings is a crucial step towards preparing for a lower carbon shipping industry. To support this, we have been investing heavily in R&D activities to develop new ways of optimising the use of Selektope in antifouling solutions for over 20 years.
In 2022, we start the year with greater resources in our R&D team, and are also excited by the prospects from our new collaboration with IFF Microbial Control, providers of SEA-NINE™ 211N, and developers of the new SEA-NINE™ ULTRA marine antifouling agent technology. It is going to be an exiting year of expansion for I-Tech and for Selektope applications.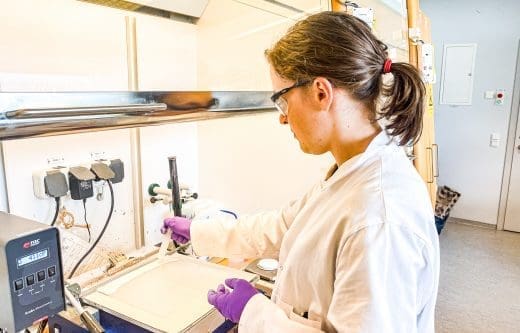 Regulatory forces
Another major tension for the industry, going into 2022, is the gap between the global vision presented at COP26, and the outcomes of the latest MEPC (Marine Environment Protection Committee) meeting (MEPC77), which progressed the IMO's existing GHG (greenhouse gas) strategy but did not accelerate it.
In this context, it seems that forward-looking shipping organisations, will need to lead the way in reaching net zero. For example, those who signed the Global Maritime Forum's call to action aiming for 100% decarbonisation by 2050.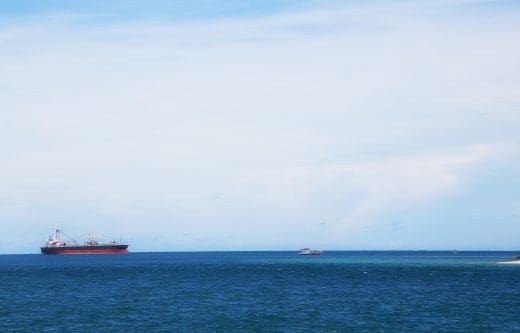 It is vital that this push for net zero relies on more than just zero-carbon fuels – that it looks at the entire range of low carbon technologies that can reduce ship emissions now. Future fuels, when available, will be more expensive and less energy-dense than current fuels – meaning that the future fleet, whether powered by hydrogen, ammonia, methanol, or others, will need to reduce its reliance on whatever fuels being used.
Sustainability, on all fronts
Reducing carbon emissions from increased fuel use due to biofouling accumulation is not the only challenge that needs to be tackled below the waterline. The threat posed by invasive species remains and will only get much worse as the years go by. In our study published in 2020, we found unacceptable levels of hard fouling coverage (>10%) on the hulls of more than 44% of the vessels inspected (256 ship sample) and animal fouling in 95% of niche area observations. The latter finding proving that niche areas on ships could act as vectors for the spread of invasive species.
From the immediate problems of congestion and idling, to deploying long-term future-proofing strategies against biofouling, investing below the waterline is growing in importance every year. If you would like to learn more about how I-Tech can help with our antifouling technology, Selektope®, visit www.selektope.com.
Push the boundaries of coating innovation.
For ship owners & shipyards