2020 and Beyond: Supporting the shipping industry in a year of crisis
21 May 2021. By Philip Chaabane
2020 and beyond: Supporting the shipping industry in a year of crisis
The impact of 2020 on the maritime sector has been both intense and varied. With some sectors, such as tanker and container shipping booming, and others, including passenger and cruise stagnating. It was a year in which ship operators faced huge levels of uncertainty and that continues as we sail through 2021.
For I-Tech, our priorities remain stronger than ever: to support the end users of our technology, Selektope®, to minimise the commercial impacts associated with hard biofouling accumulation on hulls and in niche areas, a risk  exacerbated by extended periods of vessel downtime.
2020 has been cited as "the year the world stood still". Certainly, this was the case for thousands of vessels in the global shipping fleet and this is still the case in 2021.
As global travel restrictions continue to force passenger vessels around the world to suspend services, a large number of cruise ships and ferries are still sat at anchor.
In mid-2020, tanker operators made the best of  a bad situation,  operating as off-shore storage vessels when oil majors sought to lock in revenues as oil prices plummeted  due to the effects of the COVID-19 pandemic.
Although it is a stark contrast that demonstrates how different sectors of the industry weathered the pandemic, all idling ships have one thing in common: they were at great risk of barnacle fouling.
For I-Tech, a quieter year in shipping didn't equate to a quieter year in growth. In 2020, the Norwegian paint manufacturer, Jotun launched two new antifouling products containing Selektope® as the third official customer to integrate our active antifouling agent as a key ingredient into their advanced antifouling paints available to globally trading vessels.
We also passed another landmark milestone later in the year when we signed a collaboration agreement with Pettit Marine Paint, supplier of high-performance antifouling paints to the leisure boat markets in the America regions. Through the collaboration, I-Tech and Pettit Marine Paint will develop a new product line of antifouling coatings for leisure boats that make use of Selektope®.
This is just two examples among many 2020 highlights for our biotechnology.
The overall picture of 2020 is reflected in our financial performance for the year. With a weakened currency and the pandemic, external factors have had an unusually high impact on the business in 2020. However, sales for the full year grew by 16 %. Despite the challenges, which are of a temporary nature and above all arising from external factors, we show a year of both growth and positive cash flows. I see it as a message of strength for the technology and take note of the customers' continued growing interest.
As I look to the remaining months of 2021, I see more of optimism and positivity in the market than what has been seen in the past 12 months. I am excited to move into this new year, a year of important investments on the one hand and a more exciting business climate on the other. Selektope® is one of only a handful different compounds approved for use in commercial marine coatings. Our technology's strong regulatory position constitutes a significant entry barrier, that together with a strong IPR portfolio in back and front-end, gives I-Tech a unique position and a hugely scalable business set up. I look forward to working our way into this 350-500 MUSD total market opportunity.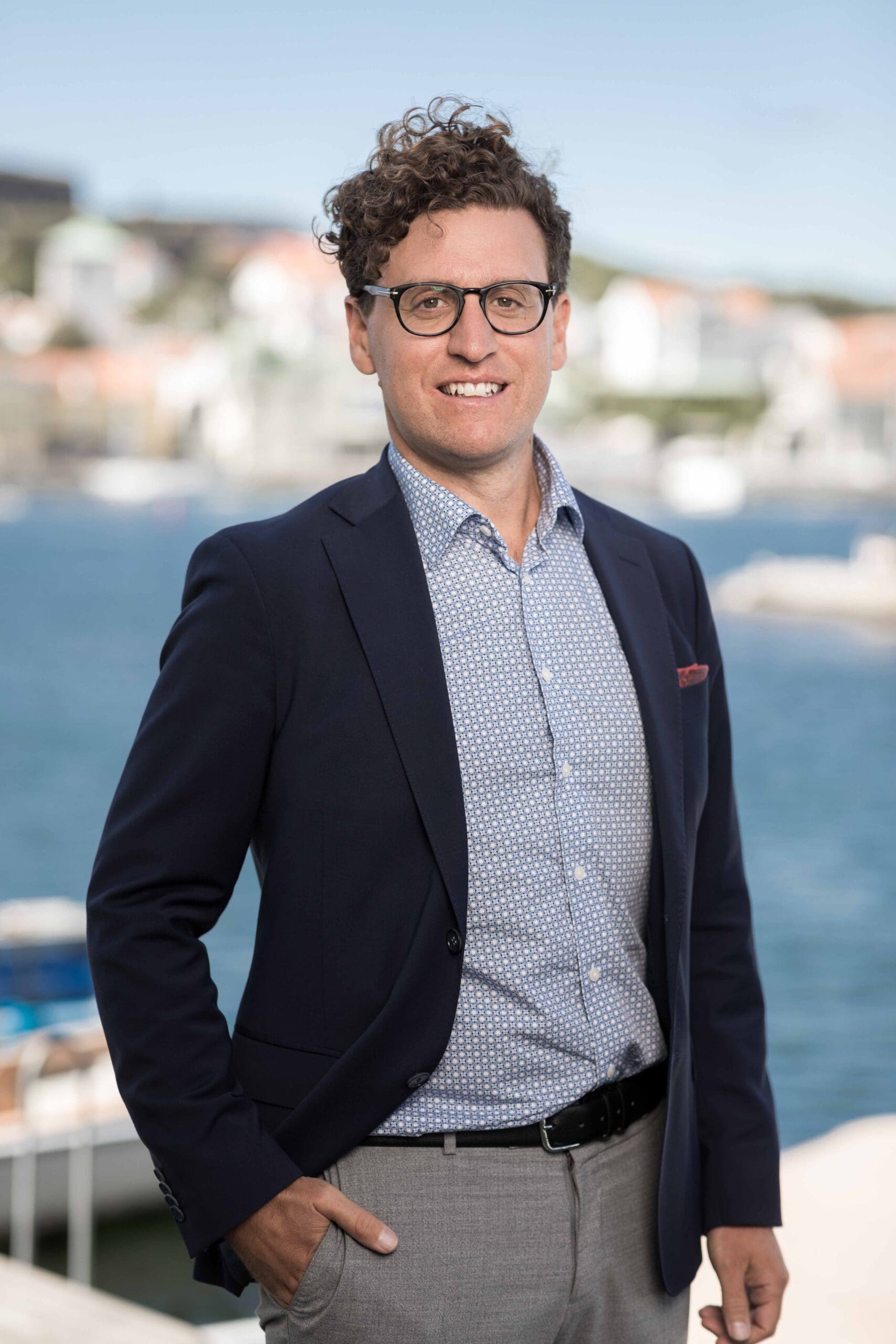 Push the boundaries of coating innovation.
For ship owners & shipyards